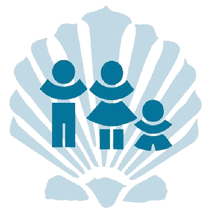 Dear Applicant,
We are very excited about your interest in a career with Island Coast Pediatrics! We are a medical practice of dedicated professionals providing newborn, child, and adolescent care in SW FL.
We are looking for skilled individuals to help care for our pediatric patients and their families. We have a pleasant work environment with offices in Ft.Myers, Estero, and Cape Coral. At Island Coast Pediatrics, we acknowledge our staff's contribution to our success and offer various types of rewards, incentives, great benefits and opportunities for advancement. Our staff is the most valuable resource we have and is at the heart of all we do.
If you are interested in joining our TEAM, please download our application form from our practice website ( click here) Fax it to: 239-690-3838 Attn: Human Resources or email to: HumanResources@IslandCoastPeds.com
LPN or Medical Assistant Qualifications Requirements:
Current FL license for LPN or certificate of completion for Medical Assistant

Responsible for the assessment, planning, implementation, evaluation and documentation of pediatric care.

Professionalism, excellent communication, teamwork & customer service a must.

Pediatric experience and current CPR certification preferred but not required.

Bilingual skills a plus.
Thank you for your interest in joining our team and we look forward to exploring your qualifications with you further.
"Caring for children is the most important thing we do…one child at a time."