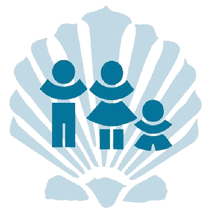 HIPAA
HIPAA stands for "Health Insurance Portability and Accountability Act" and is a federal regulation that originated in in 1996. The privacy and security rules covered within the HIPAA require healthcare providers to maintain confidentiality of your child's health care information. It mandates security measures on what information can be released and to whom. The forms below are the basic requirements to ensure that we meet these mandates. At Island Coast Pediatrics we are committed to treating and using protected health information responsibly.
Basic forms: Download Forms in Acrobat Reader (These can be filled out at home but need to be submitted personally)
Notice of privacy policy: This brochure will inform you of your rights to access your records and the steps we
(NPP form) take to assure confidentiality of your child's private health information.
Request for copies: For records being mailed directly to the parent or sent to another physician.
Authorization form: For records released to someone other than legal guardian.
Limitations and Restrictions Form: If you are anticipating having your child brought in by someone other than
(LR form) yourself, please complete Limitations and Restrictions form.

If you have any questions or concerns regarding the HIPAA Privacy Rule, please contact our Privacy Officer at (239) 768-2111.
We ask that you request updated copies of immunization and well visit forms while you are in our office for visits. This will prevent the need for completing additional forms later or inconveniencing you again to return to the office.
If you are a new patient, be sure to bring in your child's previous medical records from past providers. Most importantly, bring in your child's immunization records.
Once again we sincerely thank you for choosing Island Coast Pediatrics for your child's healthcare needs. Please let us know if there is ever a question or comment on how we can improve our healthcare services or communication with you.
To learn more about HIPAA (click here)
Other HIPAA forms available:
Request for Shared Limitations and / or Restrictions of Protected Health Information (RSLRPHI form)
Request for an Accounting of Certain Disclosures of Non-routine Nature (RACDNN form)
Request for Correction/Amendment of Health Information (RCAHI form)
HIPAA Complaint Form (HC form)
To access our full Notice of Privacy Policy, click here (NPP form)